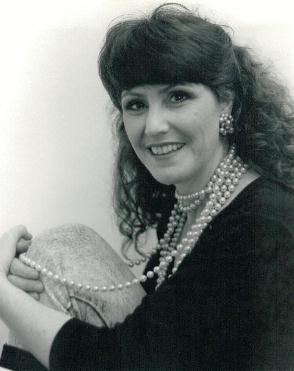 My hobby and my pleasure for the passed 5 years has been to turn my favorite fashion dolls into works of art, my own "Demi-Divas". As a OOAK doll artist these exotic beauties have become my passion.
I am an interior designer by profession but an artist at heart. Doing dolls allows me to fantasize and realize my true "Dream" as a young girl in college to become a costume designer. Practicality, money and motherhood eliminated that dream but with these girls I am again fulfilling that dream in a smaller scale!
I often find it very frustrating to try to find time to pursue this art. As a designer by day, by the evening I struggle to discover more creative juices to "PLAY" dolls. But somehow I manage to turn out a dozen or so dolls a year. My sketch books or full of ideas and Lord knows, like most of us doll artist I have an never ending supply of "Ladies in Waiting", boxes full of fabrics, beads and supplies. All waiting to become the next stunning "Demi-Diva"
Contests are the most fun for me. They inspire and motivate me. In the past 3 years I have been awarded trophies for my entries in the International Fashion Doll Contest (2003) I won first place in "Fantasy", (2004) I took home a second place in "Winter Fantasy" and a third for "Showgirl", and last year (2005) a second place for my "Moulin Rouge" lovely. I am also thrilled and grateful to be among the winners the past 2 years in the BBMA competition.
It has been an honor to have been recognized for my achievement among all of the outstanding artist that enter all of these competitions each year.
I have sold only a few dolls the past 5 years, but selling my dolls is just icing on the cake for me; creating them definitely brings me the most enjoyment.
I am currently learning the art of polymer clay. I am fascinated with the art of Patricia Rose and other fantasy sculptors. Time is short now and I am preparing for the 2006 International Fashion Doll Convention in Las Vegas this summer but in the fall I will be diving into this new art form with both feet!
Dollie-ON,
Durelle
2006 entry in the IFDC.........