From under the sea comes "Bubbles" the re-imagined Disney princess Ariel. Modern and sophisticated this fashion was created as a challenge between my little sewing group of doll enthusiast. We each choose our princess and inspired only by color we each re-imagined our princess. You can see our girls in the Spring 2012 Issue of FDQ.
The mermaid skirt design was an obvious choice for Bubbles and is created from teal douppioni silk with a double layer of Indian print and solid silk organza. Lace up eyelets adds special interest to the back of the purple leather corset. Hand sewn pearls accent the sweetheart neckline and deep V hem which mirrors the skirt detail. Finishing off the fashion is a strand of pearls
Doll,wig and shoes are not included.
$75 + shipping cost.
~~~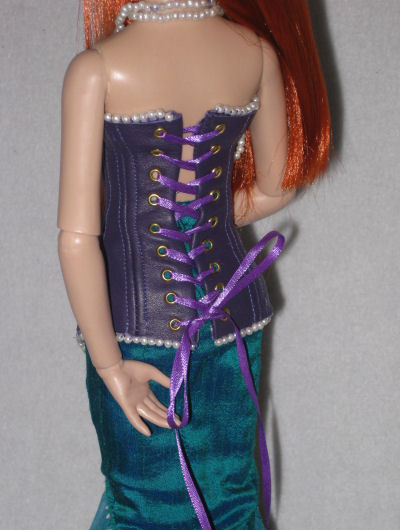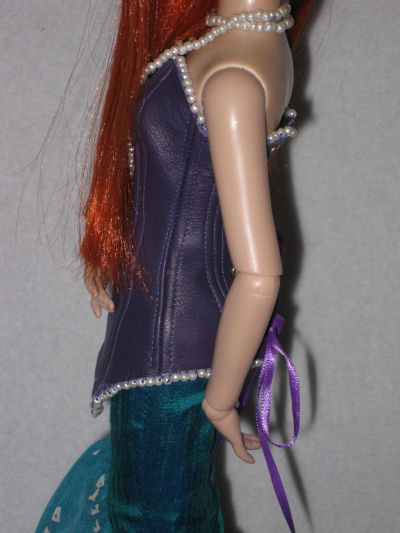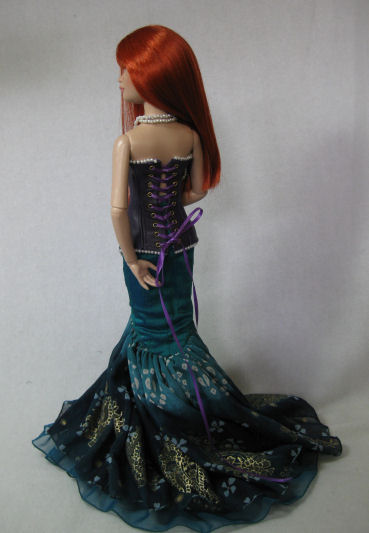 Email me at durelle_deco@yahoo.com
Paypal accepted and preferred