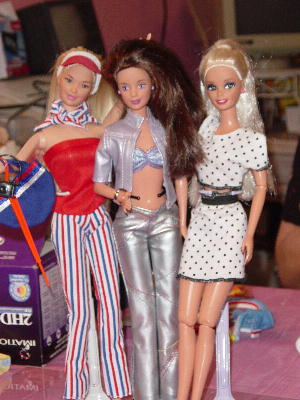 Here is my doll Ginavieve, Gina for short...waiting to go to Dot and Nicholette's (Nico for short) house for a much needed "Dolly Day" not knowing what fun would be in store for us. All of the stuff behind Gina are the things we brought home from convention for Beth, so she would not get in too much trouble for spending sooooo much money.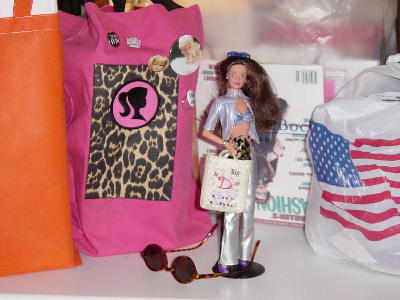 In the car.... the trip over to Dot's..... wishing my other doll buddie, Beth could come...but alas...she is packing to move...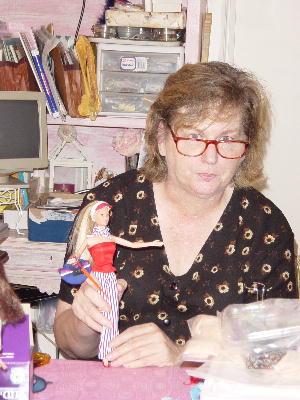 Waiting at Dot's house to suprise me for my birthday were Dot, Nicholette, Beth and Tiffany. They were about to pop with excitment and loaded with birthday wishes, dolly fun and goodies.
Getting settled in for some fun inside Dot's
"Doll Play House".
Later the girls had some fun playing with Jim's dolls that I won at the convention...doing the high kick together!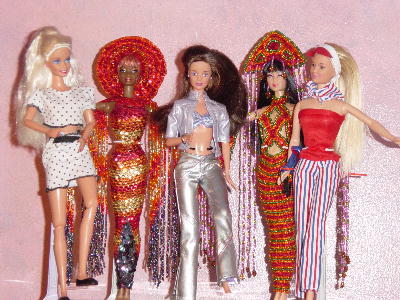 Aren't they gorgeous...thanks Jim!
What is a birthday party with out a cake?
I got one....triple chocolate moose....YUM!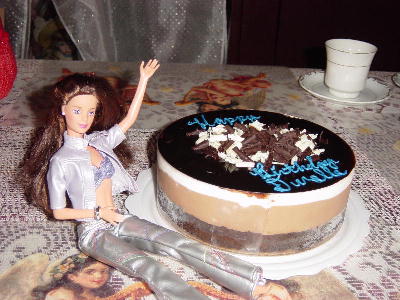 Thank you soooooo...much, my very wonderful and dear Doll Buddies...I am sooooo lucky to call you friends!

Durelle

....oh yes....Dollie-ON!

Demi-Divas by Durelle
---
Home Gallery About Me Awards /Sales Email
---