When we arrive at Beth's we are happy to see all of our Dollie-Buddies.

(Left to right)Pam Dobson, Renee Coughlan, Criss Thompson, Cassandra (Kat)Coleman, Beth Pham, and Dot Festeu. I am taking the picture.
One more suprise guest.......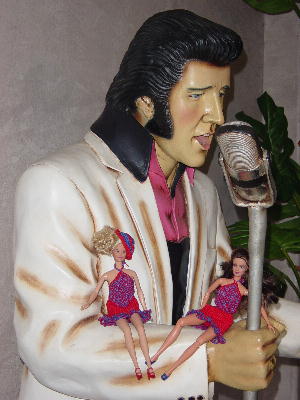 Yap....! You guessed it ....
ELVIS was at our Dollie-Day!
All of the girls went crazy......!!!!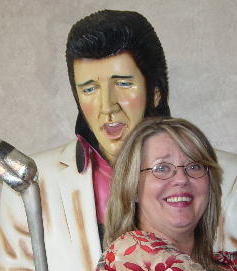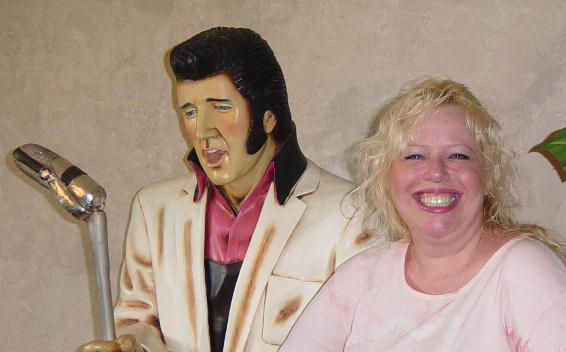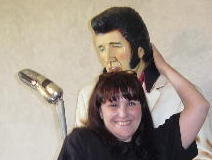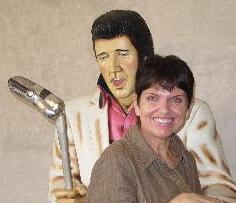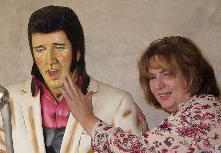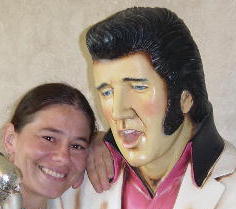 On the way over to Beth's house Dot and I dropped by one of my drapery workrooms, who had offered to give me some SILK scraps from their "rag bag"....so we shared....! Here are the girls digging throught the goodies.....!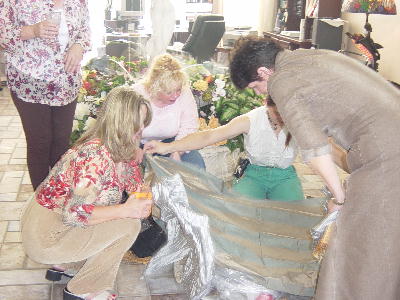 Here are some of the projects the doll buddies have going....the pirate in the back is Kat's, the sweet Fairy, is Renee's daughters, and Renee's stunning medieval doll.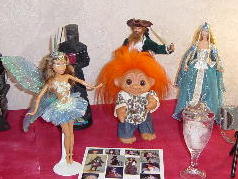 Oh....BTW....the Travel Dolls (Gina, Nicholette, and Tiffinay) enjoyed their day together too. Here is a pic of them showing off their new out-fits....from their Travel Doll Buddie, Alanna, in Sweden. Alanna sent these wonderful gifts she picked up in London on her holiday there. Thanks.....Alanna!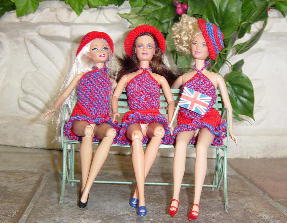 Untill next Dollie-Day
Dollie-ON,
Durelle